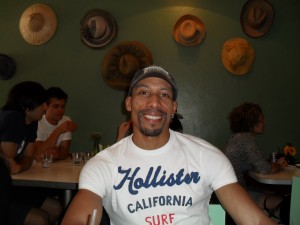 Andy Osborne  – Owner & Director of Programming & Coaching
Andy is a highly qualified and experienced fitness professional. Prior to founding CrossFit Leicester, he was the founder of Andy Osborne Fitness and Urban Boot Camp. His vision at Andy Osborne Fitness was to deliver superior and innovative fitness programmes which were results driven.
His passion for helping people transform their lives compliments his passion for CrossFit. He cannot wait to work to nuture and grow our Citys' first CrossFit Box community. At CrossFit Leicester and TheBox  the buck stops with Andy, so if you have a suggestion or queries regarding CrossFit Leicester, or TheBox speak to Andy on 07771 655447.
When Andy is not at work, you will find him reading books on fitness,  going on fitness training courses, watching fitness training programmes on YouTube and training at  TheBox and in his home gym. Andy is married to Jennifer, has 2 big and mad dogs called Stewie and Angel.
Andy at work: CrossFit…Andy Osborne Fitness.. programming new WODs and developing new training programmes to push his members fitness envelope
Andys favourite Super Hero: Spiderman
Andy can be reached direct at: info@leicestercrossfit.co.uk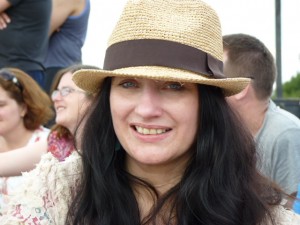 Jennifer Osborne –  General Dogs Body
Jennifer oversees all aspects of CrossFit Leicester's sales, marketing, service operations and business development. She is  also responsible for the general day to day duties at TheBox from cleaning to booking Cross Fitters into sessions, and talking to newbies about the benefits of CrossFit, CrossFit Leicester and TheBox.
When not at work, you will find Jennifer with her husband , Andy , training together, walking their two big and mad dogs Stewie and Angel, trying to (but never achieving) to slackline, learning to play the Cello and writing for her on-line Blog.
Jennifer at work: Intravenously attached to her Mac book and i-pad, or talking to the CF.Leicester community about CrossFit and all things fitness
Jennifers favourite Super Hero: Wonder Woman
Jennifer can be reached at: info@leicestercrossfit.co.uk