CROSSFIT NEW INDUCTION DATES RELEASED… BOOK NOW…

Nearly released dates for CrossFit Leicester Inductions:
Option 1 – Two consecutive weeks, 6 sessions in total at 3 sessions a week = £60

Course dates:
June 2012
Course 3:
Week 1… Tues 12th 7pm, Thurs 14th 7:30pm, Sat 16th 11am
Week 2… Tues 19th 7pm, Thurs 21st 7:30pm, Sat 23rd 11am
Course 4:
Week 1…Tues 26th 7pm, Thurs 28th 7:30pm, Sat 30th 11am
Week 2…Tues 3rd July 7pm, Thurs 5th July 7:30pm, Sat 7th July 11am
Option 2 – Two day weekend course, 8 hours in total at 4 hours a day – Plus the following weeks 3 sessions a week = £100

Course dates:
May 2012
Sat 19th, Sun 20th times.. 2.30pm – 6.30pm
Sat 26th, Sun 27th times…2.30pm – 6.30pm
June 2012
Sat 9th, Sun 10th times…2.30pm – 6.30pm
Sat 23rd, Sun 24th times…2.30pm – 6.30pm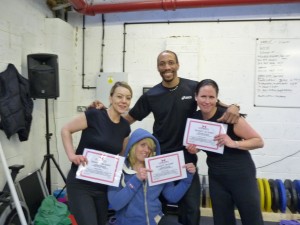 WE ARE BUILDING THE BROTHERHOOD & SISTERHOOD OF CROSSFIT LEICESTER… ONE INDUCTION AT A TIME…
TONIGHT the strong girls passed out as CROSSFIT WOMEN …. we welcome them to the Leicester CrossFit family ….
It is only the start of The Red Box's third week, yet our CrossFitting family have been spreading the word and we are now onto our third round of inductions…. the result is the WOD's are getting busier and we are building a strong foundation for our CrossFit Leicester community …. Remember CrossFit Leicester can only succeed with our community of CrossFitting brothers and sisters – you are at the heart…
CROSSFIT LEICESTER INAUGURAL INDUCTEES…
We are proud to announce the first group of inductees to have completed CrossFit Leicester's inaugural fortnight and weekend Induction courses… Well done and welcome into the world of Crossfit and CrossFit Leicester's School of Excellence …
We have more Inductees passing out on Tuesday ….
New Induction courses commence on  Tuesday May 15th and Saturday 19th & 20th… if you would like to book on an Induction course simply email us at info@leicestercrossfit.co.uk
STRONG GIRLS CAME OUT TO TASTE CROSSFIT…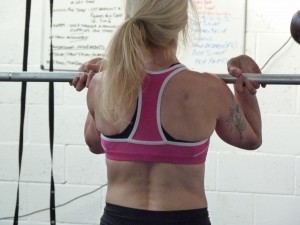 We had a all girl Crossfit taster session and all those that attended proved they were up for being Strong women.
I think it's time we start changing this pretty little box that society has put it's little girls in.  And at CrossFit Leicester we are leading the way. Society through modern reality TV states you should wear dress adorned in lace, be quite and polite, play with dolls and learn to cook.  Ok…..so this is an extreme exageration, but there is some truth.
Soceity has this stigma that CrossFit women are breaking.  You can be strong, confident and sure of yourself and not be a bitch.  That's right, I used the 'B' word.  CrossFit women are kind, compationate, empithtic and on and on and on…..because let's face it, we've all been there.  We've all wanted to quite a WOD half way through, drop the weight or take one more break, but we don't.  Why? Because we are CrossFit Women!
I am a CrossFit Woman
I do not wear makeup
I do not wear gloves
I do not do my hair
I do not 'glisten' or 'glow'
I am a CrossFit Woman
I sweat
I grunt
I curse
I bleed
I am a CrossFit Woman
I will not shy away from failure
I will not hide me emotions
I will not quit
I will not hold back
I am a CrossFit Woman
I am a coach
I am a competitor
I am a daughter
I am a friend
I am a CrossFit Woman
I am confident
I am strong
I am beautiful
I am a CrossFit Woman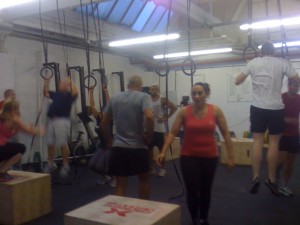 AWESOME TURNOUT FOR OUR FIRST FREE TASTER SESSION:
What a great turnout for all The Red Boxes first Free Taster Session … to all those that attended you gave your all and the CrossFit Leicester community hopes you will all want to attend our induction so you can  join our CrossFit community WODS….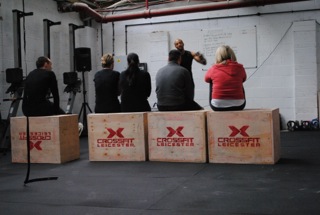 GREAT TO SEE ALL OF OUR INAUGERAL ON RAMP (INDUCTION) TRIBE AT THEIR SECOND SESSION…
We are so psyched that our launch included so many of you joining for the first CrossFit On Ramp you are proving to be top class students at the school of CrossFit …. look forward to welcoming to your first WOD…
THE BIRTH OF THE  CROSSFIT LEICESTER COMMUNITY… THE DOORS ARE NOW OPEN AT CROSSFIT LEICESTER
"Coming together is a beginning. Keeping together is progress. Working together is success."
~Henry Ford~
Thank you so much to everyone who came out and supported our opening  yesterday.  You made it a huge success!!
We especially want to thank:
Mike Robinson – for being a magician with wood
Johnny Zen – for his digital and media partnership
A great big thank you goes out to the CrossFit Intensity family for all of your help and support yesterday! And to the boys and girls of Typhoon Squadron.
We enjoyed the evening so much, and truly appreciate the role each and every one of you played in getting us to where we are today.  We would not be here without you!!
To our newest members of the CrossFit Leicester family, we look forward to new adventures with you all.  It's going to be great!!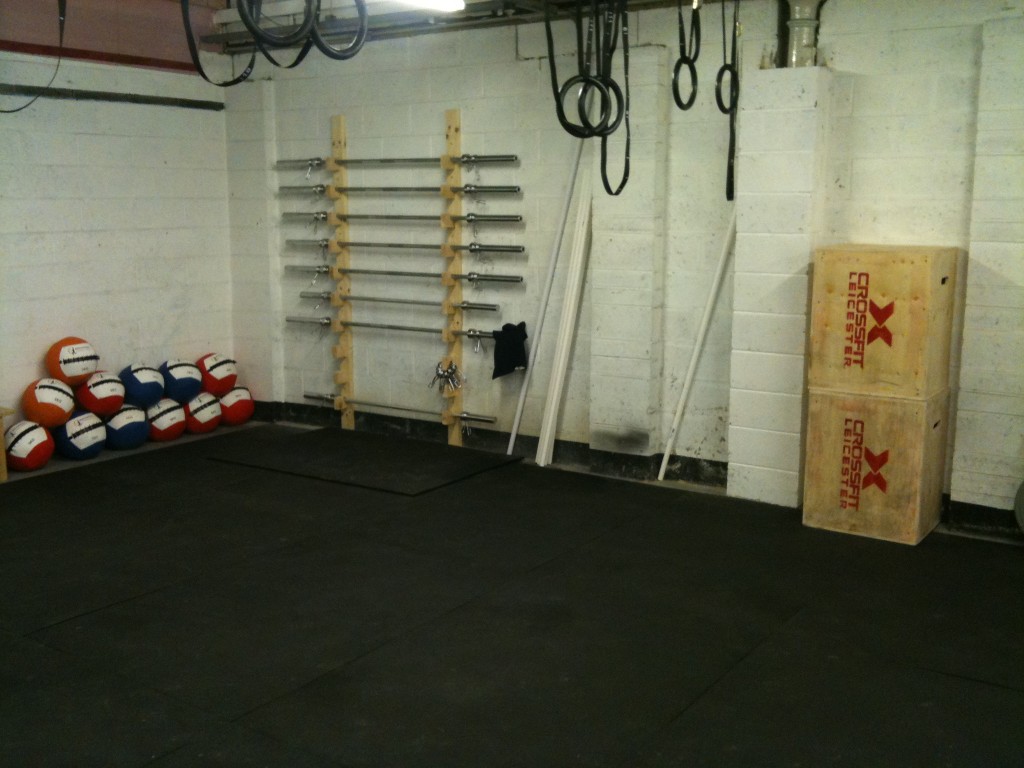 LEICESTERSHIRE WELCOMES ITS FIRST & ONLY CROSSFIT BOX – CROSSFIT LEICESTER'S RED BOX

LAUNCH MAY 1 2012
CrossFit Leicester urges athletes to do just that — join the revolution! Leicestershire's one and only CrossFit Box 'The Red Box' challenges the "big-box gym" mentality by using barbells, kettlebells, gymnastics, medicine balls, plyometrics, and Olympic lifts to get their athletes in peak physical shape.
Far from being exclusive to elite athletes, CrossFit Leicester trains all members, no matter the skill or fitness level, to become as fit as possible, using tested means of general physical preparedness. Their goal: to be physically and mentally prepared for the known and unknown.
Members who join pay a monthly rate of £60 per month of 3 (three), COACHED classes. Because CrossFit Leicester is has a firm belief in keeping its members satisfied with their fitness progression, they do not have yearly memberships. This places the responsibility of top-of-the-line programming, coaching and environment on the company instead of getting members sucked into year-long contracts with high-price cancellation fees.
For more information, visit their website at www.leicestercrossfit.co.uk or find them on facebook at CrossFit Leicester or cal 0116 225 1886 / 07771 655447 for more details.