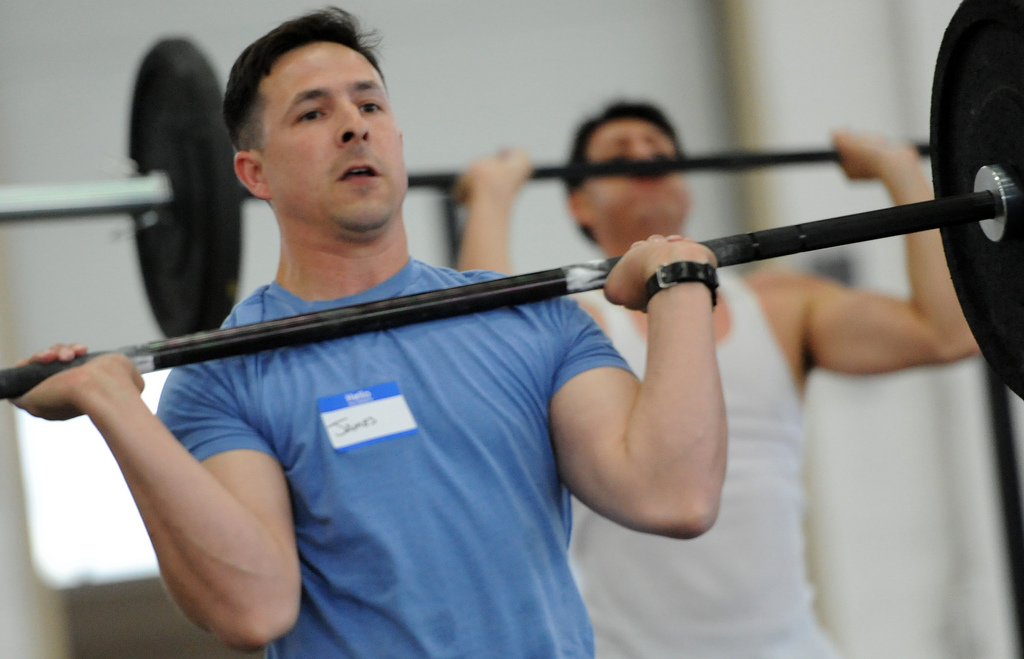 ON RAMP THE START OF YOUR CROSSFIT JOURNEY…
If you want to start your CrossFit training, you must first complete an Induction course (On Ramp). CrossFit leicesters On Ramp program will provide you with all the necessary skills and knowledge to enable you to start taking part in CrossFit's main WODs (workout of the day), safely and with an understanding of the CrossFit methodology and foundational movements. Our On Ramp program emphasises skill development and is designed to prepare anyone and everyone for our ongoing CrossFit Training. Our objective is to educate and correct poor technique at all times to ensure your safety and success at the next level. On completion of the On Ramp course, you can start taking part in CrossFit Leicester WODs and are free to join our community.
If you already have CrossFit experience and feel you already have the skills and understanding of the CrossFit training methodology, then you have to take a Skills Test , this is required to ensure you are up to standard – before we let you loose in the main WODs
ON RAMP:
Option 1 – Two consecutive week course @ £60
6 x 1 hour sessions in total at 3 sessions a week – Plus FREE open gym membership at CrossFit Leicester for the duration.
Option 2 – Two day Semi-Personal Training weekend course @ £70
4 hours in total at 2 hours a day – Plus following week FREE Unlimited membership to CrossFit Leicester
Option 3 – Personal On Ramp @ £200
4 hours of personal training at £50 per hour course dates to be arranged with trainer to suit you – Plus following 2 weeks FREE Unlimited membership to CrossFit Leicester.
SKILLS TEST @ £30:
Skills test includes 1 free session