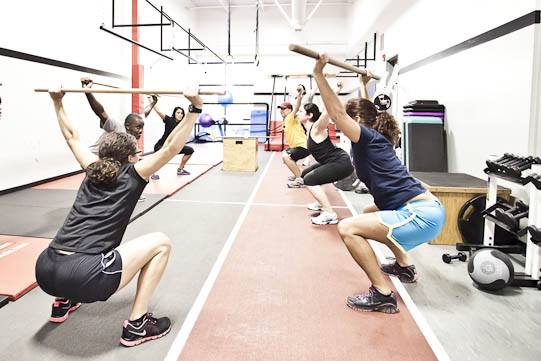 START YOUR CROSSFIT JOURNEY WITH CROSSFIT LEICESTERS' ON RAMP COURSE…

If you want to start your CrossFit training journey, you must first complete an On Ramp (Induction) course.
CrossFit Leicesters' On Ramp course emphasises skill development and is designed to prepare anyone and everyone for ongoing CrossFit training. Our coaches objective for the On Ramp course is to educate and correct poor technique at all times, and to ensure your safety and success at the next level. On completion of the On Ramp course, you can start taking part in CrossFit Leicester WODs and are free to join the CrossFit Leicester community.
If you already have CrossFit experience and feel you already have the skills and understanding of the CrossFit training methodology, then you have to take a Skills Test. A skills test is required to ensure you are up to standard, before we let you loose in the main WODs.
ON RAMP OPTIONS AND PRICES:
CrossFit Leicesters On Ramp course goes through 'What is CrossFit', 'What is fitness', the nutritional building blocks to fitness and the foundational movements of CrossFit: squatting/pressing and deadlifts together with skills such as wall balls, kettlebell swings, pull ups and handstand progressions. Each day includes a workout.
Two Week Course
£60 JAN & FEB SPECIAL RATE ask for details
3 sessions in total at 2 hours per session – Plus Unlimited access* to Open Gym plus BOXHQ Classes
Two Day Weekend Course
£60
6 hours in total at 3 hours a day – Plus the following week Unlimited access* to Open Gym / WOD's / BOXHQ Classes
Personal On Ramp
£200
4 hours of personal training at £50 per hour with the option to bring unto 2 friends and split the cost. Plus 2 weeks Unlimited access*
Skills Test
£30
Skills test
How can you sign up?
To sign up for one of our On Ramp Packages click on the book now button above.
Not everyone will require the full "On Ramp" package, this will be determined by our coaches – they will advice you of the safest route you will require.